The Permanent Resident Card (PR Card) is an identification and travel document for Permanent Residents of Canada. It is one of the methods by which Canadian Permanent Residents can prove their status. A Permanent Resident (PR) Card and a Permanent Resident Travel Document (PRTD) are the only documents that allow Permanent Residents to return to Canada by commercial carriers. Most PR cards are valid for five years, but some are only valid for one year.
If your Permanent Resident Card (PR Card) is expired or will expire in less than six months, you can apply to renew your PR card. The new card will have a new expiration date.
To be eligible for a PR card, you need to:
be physically present in Canada
not have been asked by the Government of Canada to leave the country
To keep your Permanent Resident status, you must have been in Canada for at least seven hundred thirty days during the last five years. These seven hundred thirty days don't need to be continuous. Some of your time abroad may count towards the seven hundred thirty days.
We Can Help!
Applying to renew a Canadian PR card can be complicated and challenging. A high number of applications are rejected due to application errors or missing documents. If your application is returned for correction, the process would be delayed by a minimum of three months..
We can help you renew your Canadian Permanent Resident card without any stress and unnecessary delays. We ensure the process is done professionally, quickly, and efficiently. We will assist you with:

Filling out the proper forms
Helping with the preparation of required supporting documents
Assessing your application, documents, and citizenship photos prior to submission
Submitting your application on your behalf
Acting as a liaison between our clients and government agencies, such as Immigration, Refugees and Citizenship Canada.
Let our readily available expert agents ensure that your PR card renewal application is done effectively to avoid rejection, delays, hassles, and headaches
We're here to help!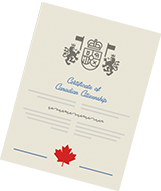 The fee includes:
Professional fees: include the PR Card application and supporting documents preparation, review, and administrative fees such as photocopies, long-distance telephone calls, fax, cost of submitting your application to the IRCC, etc.

The Immigration, Refugees and Citizenship Canada fees
CERTIFICATE
Canada AG Immigration & Citizenship Services is a regulated Canadian Immigration Consultant service registered and licensed by the College of Immigration and Citizenship Consultants (CICC) as well as a proud member of the Canadian Association of Professional Immigration Consultants (CAPIC) and an accredited member of the Better Business Bureau (BBB).